Along with many other groups we have been Zooming during "The Lockdown". On Wednesday nights we have had a variety of entertaining evenings ranging from Good News / Bad News, Quizzes, Pictionary, Desert Island Discs and last Wednesday we had a poetry and prose evening. I am always amazed how talented people are given the opportunity. We had Songs, Song Lyrics, Poems, Mini Sagas, Extracts from books that held meaning, Film Clips produced by Harry and last but by no means least Limericks.
Some of us were happy for our contributions to be published on this page to help bring a smile to the reader.
From "Our Dog Whisperer"
My dogs hair grew long
He began to pong to pong
He gave me sinusitis
No doggy spar
Not near or far
Could help me through this  crisis
My dog was hot
And so I got
My trusty garden  shears
I trimmed him back
With chop and hack
And trimmed off both his ears
He gave a wail                                                                                                               
As I shaved his tail
His hairy arse
Now smooth as glass
I must confess
He's a total mess
Lock down blues from "Our Blues Brother"
Woke up this mornin' got the lock down blues
Woke up this mornin' got them dirty lock down blues
Nothin' to fill my screens but Coved 19 news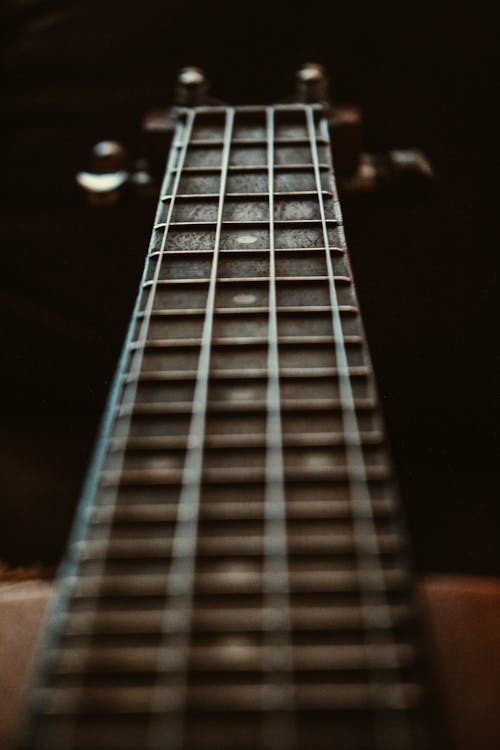 Say, say people, come to my door
Say, say people, please come to my door
Things so bad don't even see the Amazon man no more
Gettin' so fat, fat as I can be
Gettin' so fat, as fat as I could be
Drinkin' sherry with my Shreddies and a pint of gin before my tea
Went to Wilkos just to join a queue
Went to Wilkos just to stand in a queue
Get to the door, they say "Man, we got nothin' for you."
Practise yoga and Tai Chi too
Practise yoga and slowmo' Tai Chi too
Neighbours look over the fence say, "Man what is wrong with you?"
Slashed my wrists just to end this hell
Slashed my wrists just to end this Coved hell
St Peter say, "No way man. We got lock down here as well." 
Song Lyrics by "Our Rock Star"
I love to sit down by the ocean,
To watch the breaking waves.
I love to feel the wind upon my face.
It whispers of a love so precious,
That reaches to the skies,
It tells me of a love that never dies.
Lord you put a new song in my heart,
Lord, you put a new love in my hands,
Lord, you put a new song in my heart
And I'm so thankful
I love to go out in the forest,
To walk among the trees,
To watch the light that dances underneath.
It whispers of a God of wonder
Who paints the golden skies,
Whose majesty has touched all of our lives.
Lord you put a new song in my heart,
Lord, you put a new love in my hands,
Lord, you put a new song in my heart
And I'm so thankful 
 Mini-Sagas by our "Author in the Making"
It was a laborious process – ensuring the survival of the human race. And Kevin was not sure he was up for it.
Maintain breathing apparatus, remove contamination suit, step into air lock, brace yourself and then it was over.
Post-Covid sex allowed for a post-coital virtual cigarette. So thoughtful.
"They need some red meat Mr President." " The Chinese virus is invading. Build a wall." He reached for his phone, fingers itching to Twitter. " Looters get shooters." "Disinfect the losers." A million million rancid morsels dispatched to the frenzied mob. "That'll do nicely Donald." Vladimir pats his hair approvingly.
Eden by "Our Companion of  Trees"

Lockdown life has lifted my head upward

taking bigger breaths of blue air,

as I have taken my government endorsed walks

in the cool of the day.

Tree canopies have opened up above and all around,

calling me to call them by name.

They are becoming friends, close companions on the road,

at a safe distance.

There is The King –

first to be named.

Majestic copper beech in the shadows.

A younger me would have climbed him high and mighty.

The Queen grows further along the lane on the corner,

her new copper leaves catching the sunlight.

She shines as bright as any crown.

Then there is Dulcie, with her twisted willow locks

She drapes herself over our garden wall

giving shade to invisible people at the bus stop, waiting for an empty bus.

Before all this, Dulcie waited for many a bus.

She now sits indoors with George,

complaining about his untidiness and failure to change his socks.

Then there are The Town Trees.

First, The Mayor – another Copper Beech,

grows in the centre of our small town park with civic pride.

The Mayor has stood tall for many a wreath laying and duck race.

He has wondered what do about the drunks and the traffic noise

and the Jehovah's Witnesses being ignored on freezing cold days.

It will be the death of them.

And finally, The Elder

A huge, aged Plane Tree growing by the River Avon, close to The Mayor.

I like to think people sit beneath his boughs

and find some perspective.

After all, he has seen it all.

This naming is a re-creation, a bit of fun.

But strangely, good.

Very good.

Lock Down by "Our Word Smith"
Lockdown:    A state of isolation or restricted access.
Mockdown: an involuntary response to the words 'Dominic' or 'Cummings'
Clockdown: confusion and bewilderment regarding what time, day or week it is
Rockdown: Dancing in your kitchen because no one is watching – even though you'd quite like them to.
Clinkdown: the musical sound of bottle and glass
Drinkdown: what you do after clink down.
Bakedown:  to attempt complex, lengthy and incomprehensible recipes
Cakedown:  the spectacle of diminishing cake and increasing weight
Flickdown: the phenomenon of spending more time looking for a decent film to watch than the actual film lasts
Clickdown: the ability to fall into an internet worm hole and emerge several days later- none the wiser
Sickdown:  A near death experience
Lockdown: Down but not out. (well not yet anyway….)
Lockdown Advice from "Our Resident Chef" 

Shielding during lockdown means you can use garlic without worry of "garlic breath"

Enjoy the tastiness and continental feel of food with a glass of wine in the sunshine.  My advice for new Government guidelines is:

EAT GARLIC            BREATH DEEPLY         SOCIAL DISTANCING WILL TAKE CARE OF ITSELF
A DAY OF ADVENTURE AFTER 10 WEEKS OF SCOTTISH LOCKDOWN by "Our Travelling Troubadour"
Locked up in Scotland,
Now the rules are changed.
We can go and visit friends:
An alfresco lunch beneath the trees
With Summer Island views.
Then to the beach:
Adults, children, dogs and wetsuits.
I didn't swim:
I read and watched
And paddled, while the sun shone.
Then a barbecue,
Impromptu and midge-ridden,
And home again.
I will forget about the midges
But feel again the sandy, paddling ridges.
Lockdown Visitors by "Our Springwatch Watcher"

They say that your garden is an extra room and I thank God for mine,

It's a room I take great pleasure in decorating,

A room where I can breathe the gift of clean fresh air,

A room in which I can welcome visitors.

"Are you allowed visitors?" I hear you say,

Let me tell you of some who have come.

The cheerful violas who greet with a welcome nod, "Good Morning" they seem to say,

Blackbirds bathe and sing a 'thank you' for the worms and grubs more easily sourced in the tended soil,

The glorious sun that adds its warmth and hum to that of the incessantly searching bees,

Mysterious invertebrates unknown to me play hide and seek in foliage and flowers,

Delicate newts writhe lazily in the sun warmed waters, stretching out their tiny feet so daintily,

Sparrows and blue tits fly swiftly in and out on hunting missions, making shrubs and trees quiver in their searching.

Roadside ripe cherries call to the birds "eat me".

June the month of gorging and frivolity as birds eat their fill of the fermenting fruit,

Are they drunk? I ask myself as they swoop like Kami Karzai pilots so close to the wall.

The pigeon and the ringed dove splash noisily in the bird bath cooing to me "God is with you".

And my husband after toiling in the heat sits down with a beer and raises his glass,

 "This is the Life", he says.
Shared by "Our Man of Blessings"
"This is the time to be slow,
Lie low to the wall
Until the bitter weather passes.
Try, as best you can, not to let
The wire brush of doubt
Scrape from your heart
All sense of yourself
And your hesitant light.
If you remain generous,
Time will come good;
And you will find your feet
Again on fresh pastures of promise,
Where the air will be kind
And blushed with beginning."
Limericks by "Our Local Celt" 
There was a ThirdSpacer whose hair
In lockdown began to seem fair
And then overnight
It turned into white
And the truth of her head was laid bare.
There was a ThirdSpacer whose weight
Increased at an alarming rate
Lockdown food and wine
Had been too good a time
And a diet is now her sure fate.
The edict was quite insistent
That all should be socially distant
But in each locked room
We logged into Zoom
And were social again in an instant.